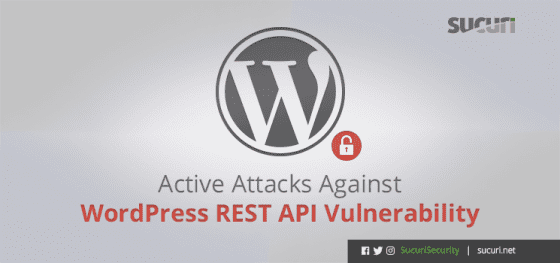 WordPress 4.7.2 was released two weeks ago, including a fix for a severe vulnerability in the WordPress REST API. We have been monitoring our WAF network and honeypots closely to see how and when the attackers would try to exploit this issue the wild.
In less than 48 hours after the vulnerability was disclosed, we saw multiple public exploits being shared and posted online. With that information easily available, the internet-wide probing and exploit attempts began.
Continue reading WordPress REST API Vulnerability Abused in Defacement Campaigns at Sucuri Blog.